Kevin Page

Senior Financial Analyst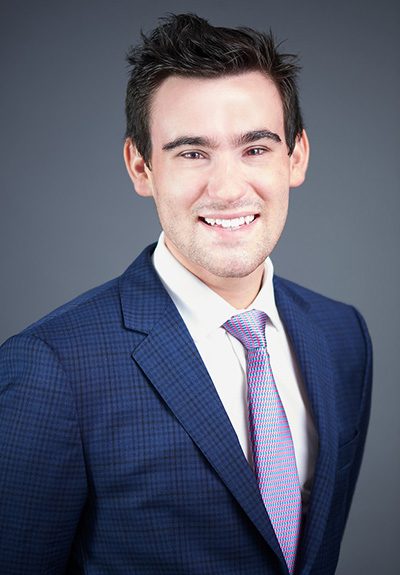 Kevin started with the company as an Acquisitions and Asset Management intern in the summer of 2017 before joining full-time as a Financial Analyst in August 2018. Now, Kevin works with the executive team on sourcing and underwriting prospective acquisitions as well as supporting both the debt and equity capital markets teams. Kevin is responsible for building and operating all the individual levered property cash flow and portfolio-level models for the company as well as other portfolio performance analyses.
During Kevin's internship with Broad Street, he was responsible for assisting with underwriting prospective acquisition and development deals, portfolio-level and property-level reporting, and conducting market research for acquisitions and studies.
Experience
Prior to joining Broad Street, Kevin gained experience in the aviation industry during his matriculation as an aerospace engineering student. He first worked at a general aviation mechanic shop in Florida working on amphibious seaplanes. Next, he worked at the Honda Aircraft Company (HondaJet) for two semesters as a co-op engineer. Finally, Kevin interned at an aircraft broker, Welsch Aviation, in Washington, D.C.
Professional Affiliations/Designations
Urban Land Institute Washington Mentorship Program
International Council of Shopping Centers
Education
Kevin holds a Bachelor of Science degree in Aerospace Engineering from the Georgia Institute of Technology (Georgia Tech) in Atlanta, Georgia where he graduated with Highest Honors in May of 2018.
Community/Personal Information
Kevin is an avid pianist and organist. He focuses on a classical and romantic repertoire and is especially fond of Rachmaninoff, Chopin, Debussy, and Beethoven. Growing up in Tampa, Florida cultivated his love for golfing, fishing, running, and bike riding. He also loves cooking and drinking coffee. Kevin is a private pilot, holding single engine land, sea, and instrument airplane ratings. He is an Eagle Scout.
Contact